The Sunset Rose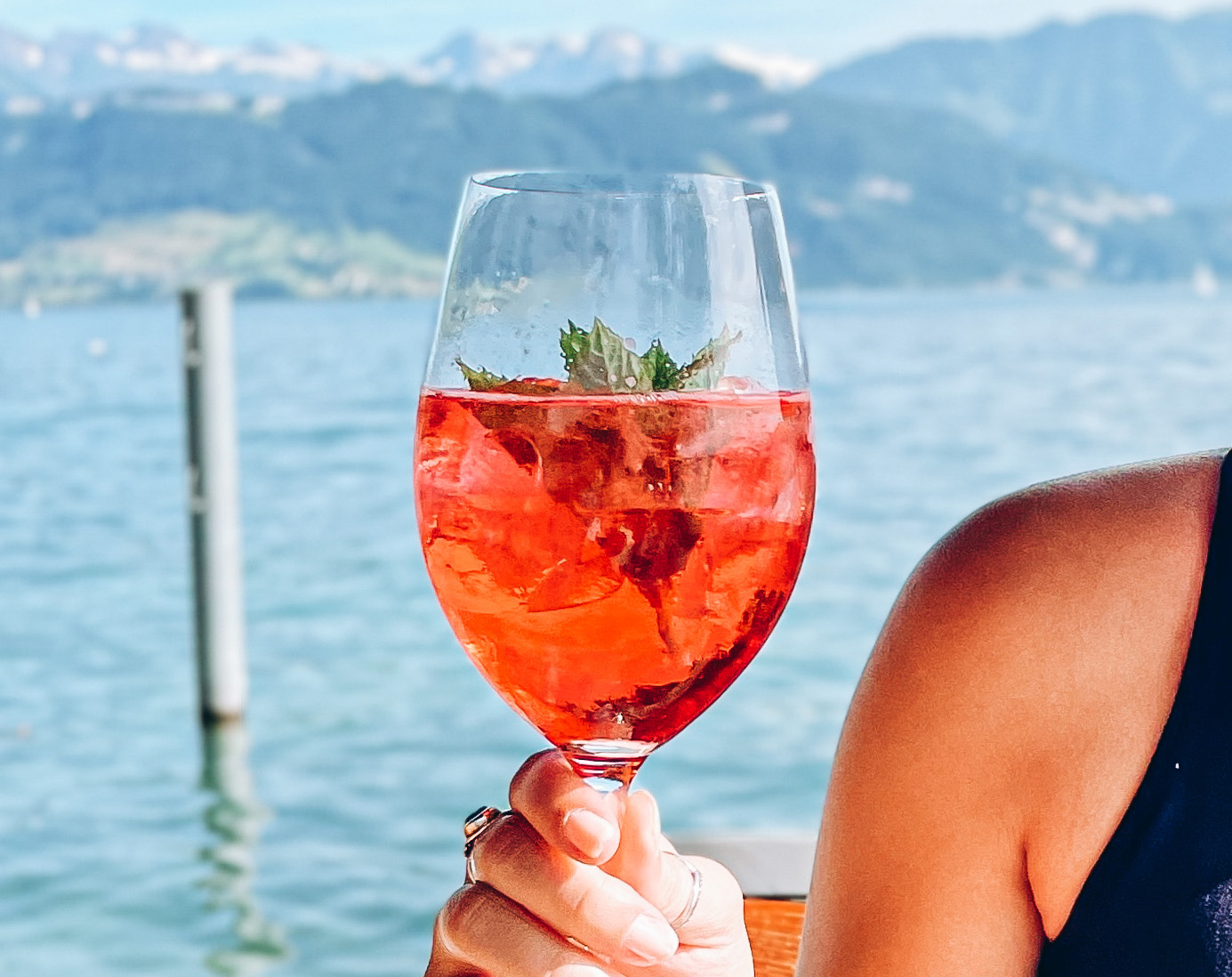 Need some refreshment? Mix yourself a Sunset Rose to round off a hot summer day. And this is how you mix the drink: Pour all ingredients from top to bottom one after the other into a glass, stir and decorate with a mint leaf. Find a cozy spot, enjoy the drink and unwind. Cheers!
RECIPE
| | |
| --- | --- |
| 2 cl | Grenadine sirup |
| 4 cl | Vodka koskenkorva sauna barrel |
| 8 cl | Citro |
| 10 cl | Pampelrose |
| 🥄 | Stir |
| 🍹 | Mint leaf for decoration |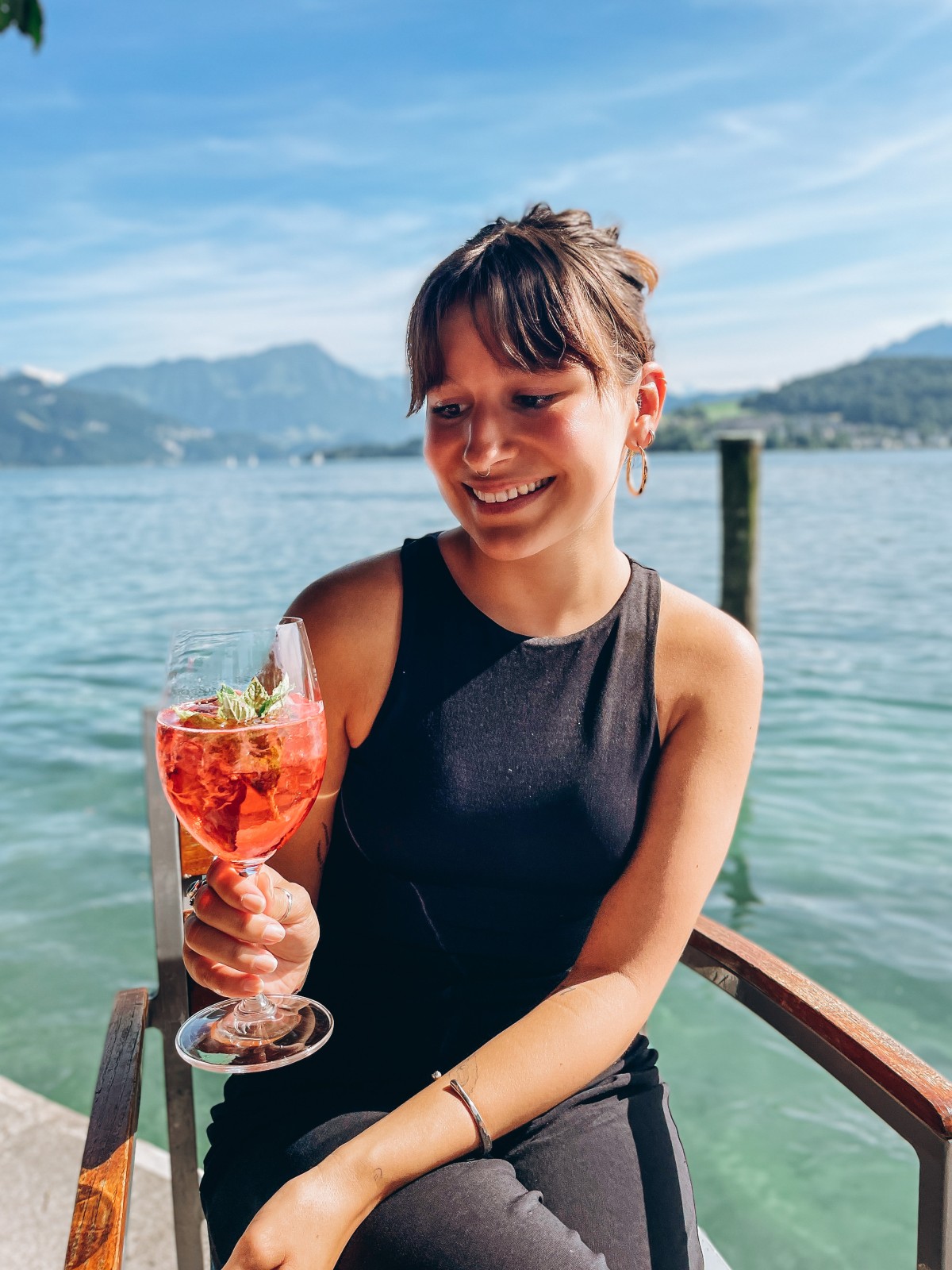 Pro Tipp by Lisa Bozzetti
You can give this drink that certain something by tapping the mint between your hands. By doing this, you open the pores of the leaves, and the essential oils can unfold - for even more mint flavor and refreshment in the glass!
If Lisa isn't cramming for her studies, you'll probably find her behind the counter at the Sunset Bar. There she treats sun worshippers from all over the world to refreshing drinks.
Sunset Bar
As the name suggests, the Sunset Bar is the place to watch the most beautiful sunsets on the water. What more could you want? Food right! You will find it in the various food stalls around the "Sunset Bar". In addition to crispy fries and fish crispies, there is Disco Pizza, which they say is the best pizza in Lucerne.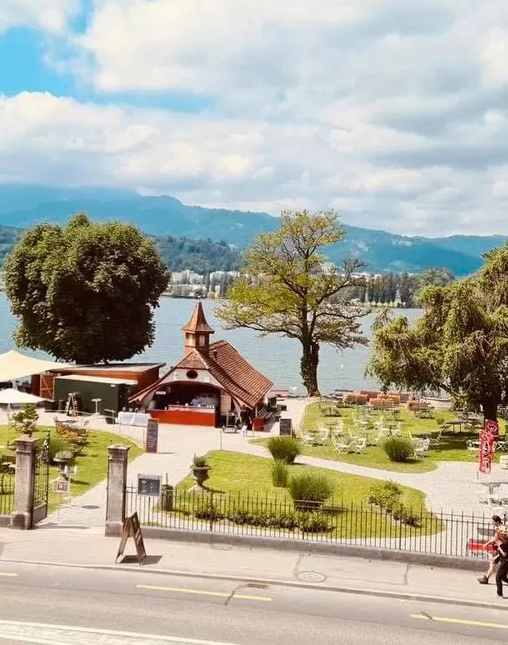 You may find these mixtures
interesting as well: